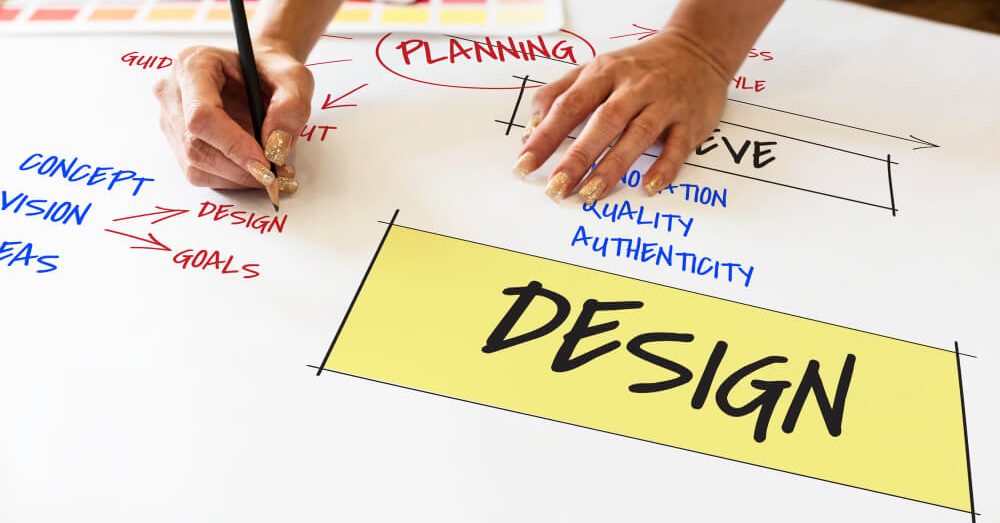 In the world of design, where creativity knows no bounds, the Occam's Razor principle stands as a guiding light. This timeless philosophical concept, attributed to the 14th-century logician and theologian William of Ockham, posits that when faced with multiple competing explanations or
solutions, the simplest one is often the best. Its relevance stretches far beyond logic and philosophy; it permeates various disciplines, including science, engineering, and design.
In this article, we delve into the Occam's Razor principle in design, exploring its significance, applications, and the enduring appeal of simplicity.
The Essence of Occam's Razor
The Occam's Razor principle is succinctly captured in the Latin phrase "Entia non sunt multiplicanda praeter necessitatem," which translates to "Entities should not be multiplied beyond necessity."
In other words, it advises against introducing unnecessary complexity into a problem or design. Simplicity, it suggests, is the most elegant and efficient way to address a challenge.
Designing with Simplicity in Mind
User Experience (UX) Design
When it comes to user interfaces, websites, or apps, the Occam's Razor principle plays a pivotal role in crafting a seamless user experience. Cluttered, convoluted interfaces can overwhelm users, leading to frustration and abandonment.
Designers must prioritize simplicity by eliminating unnecessary features and streamlining user interactions. Apple's products, known for their minimalist design, exemplify this principle, offering user-friendly experiences that prioritize essential functions.
In the realm of industrial design, simplicity can often be equated with elegance. Iconic designs like the Coca-Cola bottle or the VW Beetle are celebrated for their simplicity.
These designs achieve their timelessness by adhering to Occam's Razor, opting for straightforward forms and functional efficiency. Less is more, and simplicity reigns supreme in creating products that resonate with users for generations.
Graphic design, as a visual medium, heavily relies on Occam's Razor to convey messages effectively. Clean, uncluttered layouts and clear typography simplify communication, ensuring that the message is easily comprehensible.
Companies like Nike, with their minimalist swoosh logo, have harnessed the power of simplicity to create memorable brand identities.
In architectural design, the Occam's Razor principle manifests in the elegance of simplicity. Architects strive to create structures that harmonize with their surroundings while fulfilling their intended purposes.
Modernist architects such as Ludwig Mies van der Rohe championed simplicity in their work, famously coining the phrase "Less is more." The Barcelona Pavilion, an architectural masterpiece, exemplifies the essence of Occam's Razor, with its clean lines and minimalistic design.
Benefits of Simplicity in Design
Enhanced User Experience: Simplified designs lead to more intuitive and user-friendly experiences, reducing user frustration and increasing satisfaction.

Improved Functionality: Simple designs often perform better, as they prioritize core functions and eliminate distractions or superfluous elements.

Cost-Effective: Simplified designs can be more cost-effective to produce and maintain, as they require fewer resources and are less prone to complications.

Time Efficiency: Simplicity can speed up development and production processes, resulting in quicker turnaround times.

Timelessness: Simple designs tend to age well and remain relevant for longer periods, reducing the need for frequent updates or redesigns.
Challenges in Applying Occam's Razor
While the Occam's Razor principle is a powerful tool in design, its application isn't always straightforward. Designers must navigate potential pitfalls, including:
– Oversimplification: Stripping away too much can result in a design that lacks essential features or depth, diminishing its functionality and appeal.

– Balancing Act: Finding the right balance between simplicity and complexity is often a delicate task. Designers must ensure that simplicity doesn't compromise the design's effectiveness.

– Subjectivity: Simplicity can be subjective, and what one person considers simple, another might perceive as overly complex. Designers must empathize with their target audience to strike the right chord.
The Occam's Razor principle, with its emphasis on simplicity, remains a guiding principle in the world of design. From user experience and industrial design to graphic design and architecture, simplicity enhances functionality, aesthetics, and user satisfaction.
Embracing Occam's Razor requires a deep understanding of the problem or challenge at hand and the ability to eliminate extraneous elements without sacrificing essential functionality.
In a world that often seems to glorify complexity, Occam's Razor reminds us that simplicity can be the key to sophistication and enduring excellence in design.
As we continue to innovate and create, let us not forget the elegance and efficiency that simplicity can bring to our designs, making them truly stand the test of time.
2 Comments