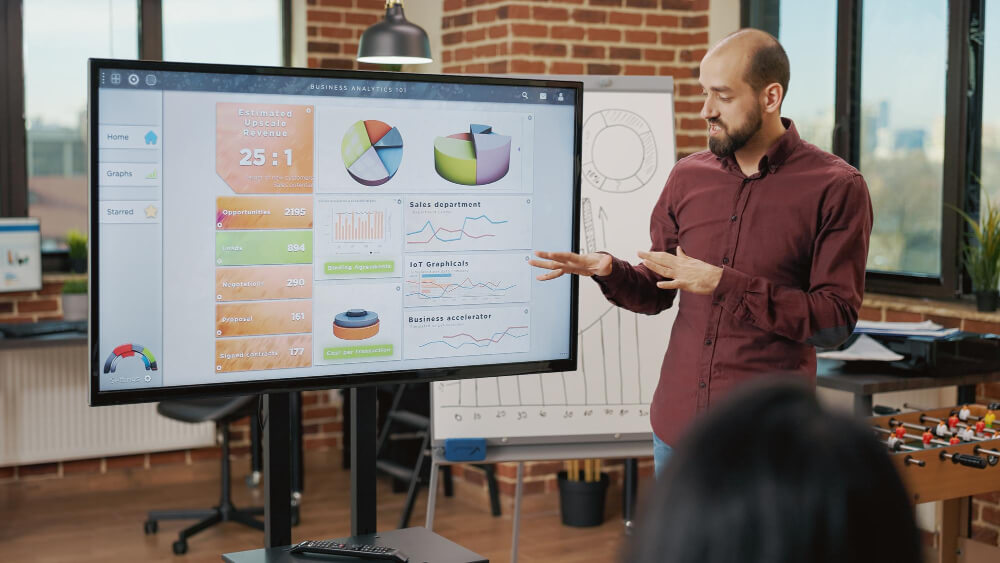 A brand's strategy depends on successful positioning in the ultra-competitive business environment of today. The art and science of creating a distinctive and engaging identity is what distinguishes a company from its rivals.
Businesses must traverse a complicated web of market forces, consumer preferences, and changing trends in order to do this. In this thorough book, we'll delve into the keys to effective positioning and provide you insights you can use to steer your brand toward long-term success.
1. Recognizing Positioning
Establishing a distinct image and value proposition in the minds of your target audience is the process of positioning. We must first comprehend the essential elements in order to dive into the formula for effective positioning.
1.1.  Market Analysis
        –

examining the market environment

        –

determining the requirements and problems of the consumer

        –

Identifying opportunities and shortcomings
1.2.  The USP, or unique selling proposition
       – 

constructing a strong argument for why shoppers should select your brand

       – 

highlighting your unique selling proposition

       – 

delivering a message that is clear and straightforward
1.3. Target Audience
      –   

Creating your ideal client personas

      – 

Using audience segments to create individualized messages

      – 

Recognizing their psychological characteristics and actions
2. Making Your Brand Identity
A clearly defined brand identity is essential for successful positioning. The essential components of creating a brand that connects with your audience are examined in this chapter:
2.1. Brand Principles
         –

defining the mission and key values of your business

         –

ensuring compliance with client values

         –

demonstrating sincerity and openness
2.2. Establishing a tone of speech that appeals to your audience
        –

making sure that communication is constant

        –

ensuring that your marketing reflects the values and character of your brand
2.3. Graphic Identity
         –

Developing memorable visual components and a logo

         –

establishing a unified typographic and color scheme

         –

creating items that reflect the character of your brand
3. Positioning Techniques
In order to establish a distinctive position in the market, the following positioning techniques might be used:
3.1. Differentiation
         –

presenting distinctive product characteristics or advantages

         –

concentrating on innovation, excellence, or specialty

         –

highlighting the unique qualities of your brand
3.2. Niche positioning
         –

selecting a niche market that is underserved

         –

making your brand the go-to one in your niche

         –

developing your knowledge and reputation in your subject of choice
3.3. Price Positioning.
         –

positioning a brand as a premium, luxury, or value brand

         –

setting reasonable prices in accordance with your target market

         –

utilizing pricing as a tool for strategy
3.4. Emotional Positioning
         –

establishing a personal relationship with customers

         –

utilizing the goals and values of people

         – creating enticing brand narratives
Positioning demands good execution; it is not only a theoretical idea. The practical parts of implementing your positioning plan are covered in this chapter:
4.1. Marketing and Public Relations
         –

creating marketing initiatives that mirror the positioning of your brand

         –

selecting the most effective advertising platforms for your target market

         –

developing coherent and persuasive message
4.2. Customer Experience
         –

delivering a seamless and outstanding client experience

         –

fostering brand loyalty through superior customer service

         –

getting suggestions and making changes
4.3. Product Development
         –

ensuring that your offerings are consistent with your positioning

         –

pursuing innovation while adjusting to changing customer tastes

         –

preserving dependability and quality
Several key performance indicators can be used to evaluate the effectiveness of your positioning initiatives. The following section explains how to evaluate and modify your positioning strategy:
5.1. Brand Recognition
         –

tracking the market's awareness of your brand

         –

monitoring website traffic and social media mentions

         –

performing brand awareness surveys
5.2. Sales and Revenue
         –

measuring the effect of positioning on the growth of sales and revenue

         –

comparing sales before and after putting your approach into practice

         –

pricing and marketing strategies as necessary
5.3. Collecting and evaluating client feedback
         –

identifying areas that need work

         –

celebrating nice comments and client endorsements
Successful positioning in a changing market necessitates adaptability. This section explains how crucial it is to maintain flexibility and responsiveness:
6.1. Competitive Analysis Constantly keeping an eye on what your competitors are doing
         –

finding ways to better differentiate your brand

         –

taking strategic action in the face of challenges from rivals
6.2. Consumer insights
         –

utilizing analytics and data to obtain insights

         –

regularly carrying out market research and surveys

         –

keeping up with the changing tastes of your audience
6.3. Market Trends
         –

observing changes and trends in the market

         –

preparing for shifts in customer behavior

         – you should consequently adjust your positioning approach
In today's highly competitive environment, positioning is the foundation of brand success.
You can build a brand that connects with your target market, stands out in the marketplace, and enjoys long-term success by comprehending the formula for effective positioning and putting the tactics described in this guide into practice.
Keep in mind that positioning is not static; it needs constant review and adjustment to stay relevant and effective in a constantly shifting business environment.