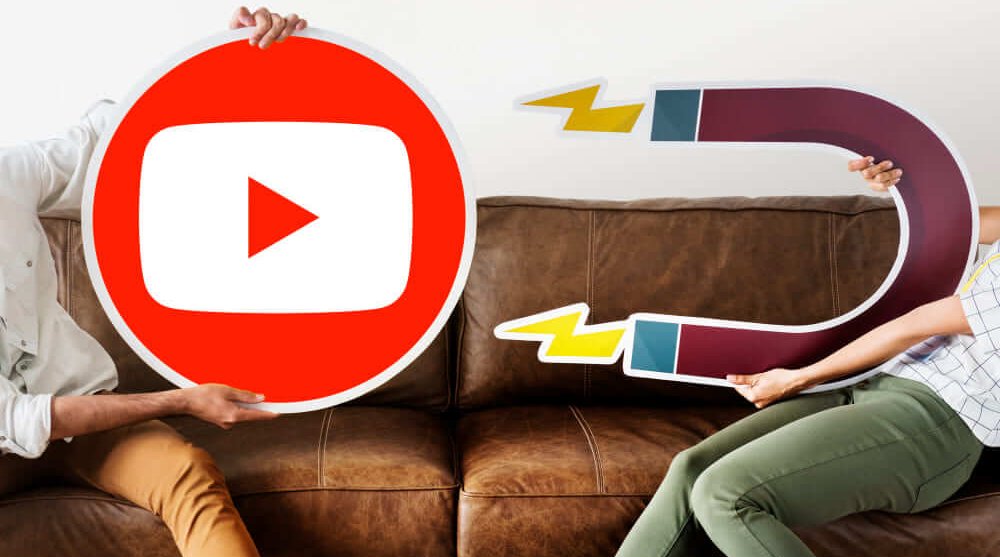 What is a viral video? It is a video content that consumers share for free without pressure from businesses. If 20-30 years ago brands competed to produce catchy commercials that could be shown on television, today companies dream of creating viral videos on the world's most popular video hosting YouTube.
Videos, like other types of viral marketing, make users want to share them with friends. This distribution makes a brand famous and millions of people can learn about it in a few days, without causing such irritation as direct advertising.
The number of views and reposts, as well as the speed of distribution on social networks and other resources, are the main indicators of the virality of advertising videos on the Internet.
Some of the viral videos have nothing to do with advertising. But some companies manage to create videos that are distributed at the speed of light on the Internet among users.
WHY VIRUS VIDEOS ARE BETTER DISTRIBUTED ON YOUTUBE
YouTube is the world's leading video hosting platform. This resource was created in 2005 as a dating site where you could share videos about yourself and your desired partner. After Google bought the hosting, it has grown into a premier video service with 2 billion monthly users.
It is not only a popular video distribution site, but also a top search engine where people search for video information. In addition, links to videos hosted on this hosting always come out first in the search results.
Most brands and users in the world post videos and want to become famous on this platform.
WHAT BUSINESS NEED A VIRAL VIDEO ON YOUTUBE
Meanwhile, not all business representatives need to strive to create viral videos on YouTube. If your target audience rarely uses the Internet, and prefers to get information on television, then it is hardly necessary to strive to make a viral video for YouTube. Small local companies are also unlikely to need viral videos.
Why would you need millions of views and reposts if your goods and services are used by no more than a thousand people? Viral advertising is the privilege of brands that target the mass market and operate on a national and transnational arena.
Businesses that dream of creating promotional viral videos should keep in mind that they will not necessarily help increase sales, and you will not be able to talk about the benefits and features of products and services. If you want "viral" fame, then of course you need "contagious" advertising, but if your goal is to increase sales, then you need other marketing tools.
Also, viral advertising is unlikely to be suitable for attracting the target audience in specialized markets. Much more productive in this case can be a series of videos with useful tips and information, also describing the benefits of your products and services. Of course, viral ads can grab the attention of millions of people, but if your products and services are not super high quality, then the efforts to create such content may be in vain. You also need to remember that the success of viral videos is non-durable. They are quickly forgotten as many others appear.
Therefore, think more than once whether you need to spend time and effort on creating such content. Maybe choose something valuable to promote the brand?
HOW TO CREATE A VIRAL VIDEO?
You must have the courage to decide to launch a promotional viral video. Not all businesses are willing to associate products with something provocative, entertaining and humorous, preferring something neutral. But a viral video cannot be created without risk, provocation and sarcasm.
Are you ready for such experiments with your brand image? There are special viral marketing agencies that can develop "contagious" advertising scripts for you. But they cannot guarantee you that your products will go viral.
Unfortunately, or fortunately, there are no ready-made, universal recipes for creating viral advertising for YouTube, otherwise everyone would create it. But there are some aspects that allow you to make commercials "contagious".
WHAT MAKES A VIRAL VIDEO TO STAND OUT?
Thousands of hours of video are uploaded to YouTube every day, and in order to stand out with promotional content in this stream of visual information, you need to come up with something memorable. A video must be emotional and catchy for users to start sending each other links.
The viral effect only kicks in when something surprises, amazes, and touches people.
TO CREATE A VIRAL VIDEO YOU NEED: 
wow-effect; 

humor; 

shock; 

provocation; 

original plot with an unexpected ending; 

demonstration of events; 

and something that will cause heated debate and discussion. 
Any video that evokes strong feelings also has a chance of becoming viral. It is noteworthy that the brand in viral advertising does not play the first role, and a video with an excessive advertising message is unlikely to become "contagious".
HOW TO MAKE A VIRAL VIDEO FOR YOUTUBE?
Think about what components can be associated with the brand that could hook the target audience and evoke strong emotions. In addition, keep a close eye on what is happening in the world and in the country. Sometimes an advertising viral video can be created by linking to social, political and sporting events.
Also study the experience of companies that managed to shoot a viral video to promote their products. Do not copy their ideas. Think of why their video was able to cause a viral wave and generate thousands of shares. How did they manage to hook their audience?
The main thing in viral videos is the original idea, not the quality of performance. Many viral videos without an advertising message are shot on smartphones. You can spend money on creating a video, but as a result it may not become viral.
And at the same time, an inexpensive video with an original idea may suddenly go viral and glorify the company. So, focus on creativity, ideas and an original script, not on technical issues and budget.
FIRST SECOND RULE - CAPTURE ATTENTION IMMEDIATELY
Considering the number of videos posted on YouTube, it is important to highlight the video in the flow of visual information. It really matters how the video starts.
Just like a musical pop hit, a viral ad must capture the attention of the audience from the first seconds. If you don't make the viewer intrigued in 15 seconds, he will simply turn off the video, or switch to another video.
Final content must also be impressive. A viral video should have an original, catchy title, an intriguing description, and a bright intro. Properly selected music is also important for viral videos, it can be danceable, romantic, etc.
HOW LONG SHOULD A VIRAL VIDEO BE?
Unlike TV ads, a viral video on YouTube doesn't have to be short and under 30 seconds. The duration of the content varies from 1 to 3 minutes. Sometimes even longer videos become viral.
Many YouTube videos are viewed on mobile devices, so make sure the video is adapted for this format.
HOW TO PROMOTE A VIRAL VIDEO ON YOUTUBE?
It is important not to get lost in a video stream. Leave links to videos on social networks, websites, blogs and forums. You can also contact special agencies for the promotion and distribution of commercials, but this won't be free of charge.
To popularize the video, you can also contact influencer bloggers to advertise it, but it will also require some financial investment.
WHEN VIRAL VIDEOS GET DISTRIBUTION PEAK
As a rule, videos become viral in the first two or three days after posting. These days the number of their views is growing. Further, the growth of views and reposts slows down and after two weeks becomes invisible. The main thing for viral videos on YouTube is to get into the "In Trend" section. Getting into this section increases the number of video views. 
Also you need to carefully study YouTube video analytics, which is provided to all registered users who post videos. This will allow you to evaluate audience engagement, viewing time, the number of likes, comments, reposts, etc.
WHEN TO POST A VIRAL VIDEO ON YOUTUBE
It is a fact that the majority of viral video viewers are office workers who devote part of their working time to watching videos on YouTube. It is not reasonable to post viral videos on YouTube on weekends, holidays, and on days when some extraordinary events occur.
It is more efficient to post videos on Monday or Tuesday, on calm days, when nothing extraordinary happens, so that the army of office workers has time to watch them during the working week, discuss them and share them to their friends.
WHAT TO AVOID WHEN CREATING A VIRAL VIDEO FOR YOUTUBE
It is important that the idea of the video is associated with the brand. If it doesn't cause a WOW-effect or no connection with the brand means you are throwing money away.
Only something creative, amazing, funny and extremely emotional can become viral. Slogans like "best value for money" would never achieve "viral" fame.