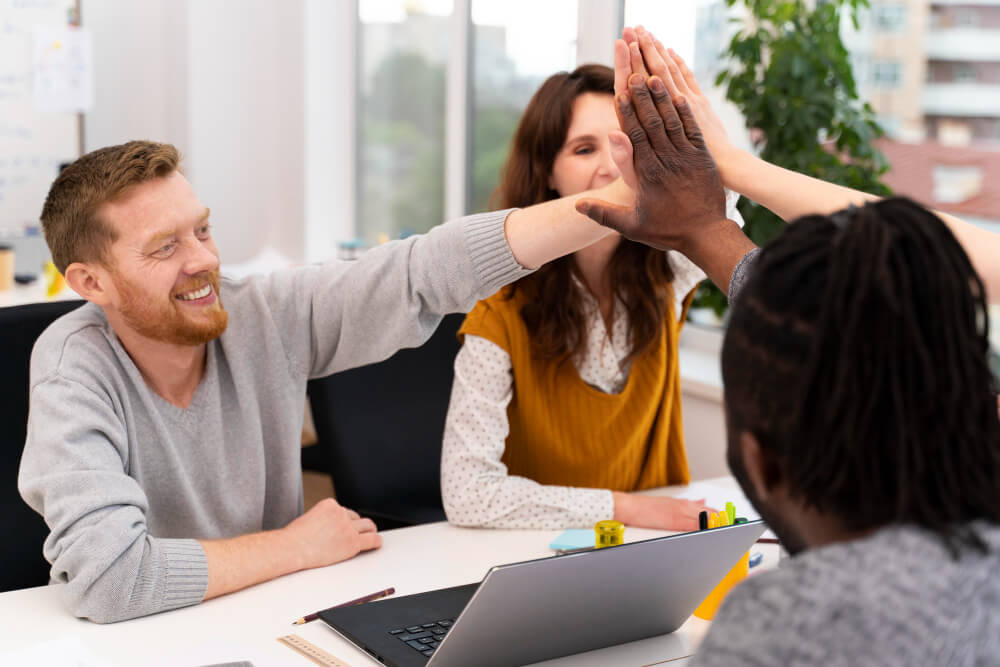 How can you communicate with people in the digital age when they spend five hours a day on their phones? How can you pique their attention so they will buy from you? Empathy is the solution. We all smile, cry, and fall in love as people.
As marketers, it is our responsibility to reproduce these experiences through powerful marketing campaigns that engage and inspire our target audience.
Empathy in marketing campaigns enables marketers to put themselves in the shoes of their target market in order to better comprehend and address their wants and requirements. This creates devoted customers and increases corporate success.
Do you want to become a better marketer? Do you want to increase sales and develop your business? In the next paragraphs, we'll go over the importance of empathy in marketing and how to implement it into your existing campaign.
What is Empathic Marketing?
For brands, empathic marketing is a vision of the world from the user's point of view.
Additionally, it's critical to keep in mind that empathy requires sincerity; you cannot design an emotional marketing strategy with the intention of manipulating consumers.
Why is Empathy a key to efficient Marketing?
Consumers while reacting to different phases of a marketing company are influenced by emotions. Campaigns should strive to evoke these strong feelings.
Brands still want to make money by selling goods and services, but the way how they move people through the funnel needs to evolve. And a fresh start should be taken in this strategy.
How to use Empathy in Marketing?
1. Empathetic content marketing
Your content marketing should change, reconsider the customer's path, and inform your staff of the advantages of evoking emotions through marketing channels.
Based on your research of the niche group for which your product or service will be most valuable, you can develop specific images/profiles of individual customers.
Talk to consumers about their likes and dislikes, the great motivators in their lives and the challenges they face. Write down detailed information about the types of people you can target.
Knowing the people who are likely to like what you are selling can help you pinpoint the topics to cover and how best to communicate with your audience.
Life is difficult and people are looking for solutions to many of the problems they face. Successful companies are aware of the difficulties of potential customers and respond to them.
In your blogs and videos, you should point out the problems faced by your target audience, as well as offer them solutions. Any description of what they may be feeling or experiencing can reinforce your message.
Empathetic marketing is all about the consumer. It's about creating connections with current and potential customers. Instead of dealing with your own problems, you should first consider the needs of your customers. What will give them value?
What will help them solve their problems? Then, of course, there is hope that your good deeds will be rewarded with sales.
4. Understand the pain points of your audience
Realizing that customer empathy works in two ways:
-What are the pain points of clients in the real world?
-What are the pain points of customers in your business?
When it comes to customer pain points regarding your brand, you need to dig a little deeper.
Analyze your traffic and conversions every week and mark the biggest changes to find out which aspects of your brand attract customers.
Conduct a survey to learn how people feel about your brand. Schedule a conversation with customers or email them a brief survey, and ask them a few questions:
Do they like your brand?

Which product or service has helped them the most?

What do they wish to change?
Don't promise anything, but rather treat this as a learning opportunity to raise client involvement.
5. Adapt to the needs of the audience
You must modify your company model now that you are aware of what your target market wants from your brand. Task development aids in reminding teams to be customer-sensitive.
To make sure your language and tone are more sympathetic, it is also worthwhile to look at your present customer service procedure.
6. Pay attention to the daily life of customers
A key component of using empathy in marketing is the daily life study. Brands can demonstrate their empathy by creating content based on simple scenarios: the joy of a video call with a loved one or baking a great pie.
7. Take a visually appealing approach
Your content must be useful to customers if it is going to improve their brand experience. Customers want content that is not only attractive but also improves their understanding of the world around them.
When sharing educational content, create visuals that will help tell your story.
8. Use user-generated content
User-generated content has long been the core component of SMM and is an effective tool for forging connections between brands and customers.
One of the key benefits of user-generated content is that your brand does not have to produce it.
Over the past few years, interactive marketing has gained popularity as a result of quickly developing technologies (particularly in social media).
Adding interactivity to marketing content can be a fantastic strategy to foster empathy in business models in the present economic situation.
Empathy-based marketing is more of a mindset than a specific approach. And you must take the following actions to instill this way of thinking in marketing teams:
Knowing your audience's current problems can help you to better serve them.
leverage instructional marketing strategies, research customers' daily lives, incorporate interactive components and use user-generated content.
Since the changes we are currently witnessing will have long-term effects, every action is crucial. Although it could take some getting used to, using an empathic approach is possible.