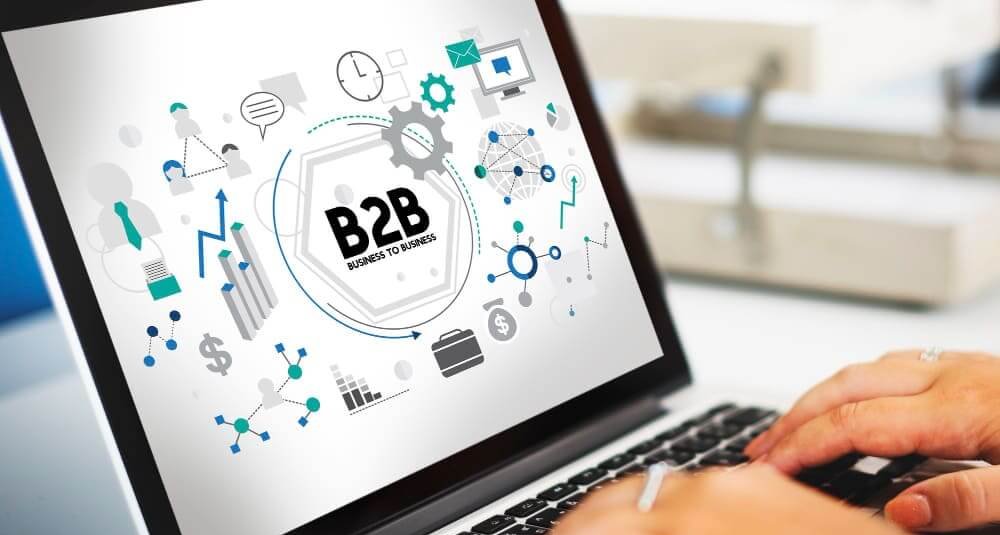 The mass gathering of Internet users on a particular site could not go unnoticed and led to an understanding of the benefits for businesses of using this audience on social networks. But there are areas of business, such as B2B, that are still left out. Representatives of this area do not always take social networks seriously and neglect the opportunity to get new customers. Let's discuss why this is wrong.
WHY B2B COMPANIES MUST NOT IGNORE SOCIAL MEDIA PROMOTION?
The B2B segment thinks that users consume entertainment content on social networks, communicate on unrelated matters, not on business topics. So, since the purchases of the B2B segment are more planned than impulsive, it makes no sense to spend money on informing social networks users about goods and services. But social network developers have already implemented payment functionality and even, in some cases, their own currency – quick purchases of goods or services can now be made directly on social networks. This is how budget goods with a clear presentation are bought, where the user independently makes a purchase decision without the help of a consultant, conclusion of an agreement and / or offline test drive of the goods.
The B2B segment may use a multi-stage buying model. It consists of 7 stages:
Interest in a specific contractor/supplier.

Studying the activities of the executive company.

Study of offers and prices for services.

Initial request for a consultation or request for a quotation.

Consideration of the offer.

Discussion of the terms of the contract.

Contract.
But you need to understand that only the first three points can be completed on social networks. And, if they are successfully completed, then this lead goes further either to offline support or is maintained by a sales manager in the CRM system. However, the basis of promotion, what determines whether there will be a request to the company at all, what quality ("heating") and how much the lead will be aware when contacting the company manager are these 3 points.
SMM PROMOTION AND TARGET ADVERTISING FOR B2B: HOW IT IS DONE
Modern marketers believe that you can sell everything, regardless of the segment, on social networks. This may be regarded as an attempt to sell advertising services or examples of random deals, but in any case, we cannot ignore the huge audience that social networks give us.
WHERE TO START SMM-PROMOTION OF BUSINESS?
The main recommendation for B2B companies is to take a good look at who you offer your services to – your target audience. It can be characterized by narrowing down the criteria, and at each stage of describing your audience, it will become clear which of the social networks has the most of it.
WHAT ARE THE CRITERIA TO DETERMINE TARGET AUDIENCE?
First, decide on the age and geographic location of your average customer. This will help to understand the approximate choice of a social network. An example looks like this:
     

Niche: production of screw piles for foundations.

     

Scope: construction of country houses.

     

Customer: contract construction companies.

     

Geo: USA, Illinois and Michigan states.
Based on these data, in this case, it is required to pay attention to the top management of a construction contractor engaged in the construction of country houses. Based on his behavioral characteristics, we can assess the time spent on the social network, age, daily routine, interests, and understand which social network he can use.
Social networks are selected based on the estimated age of the manager in this niche – 25-40 years. This is a relatively conservative population with varying social media activity. As a rule, such a leader in his behavior shows interest in professional activities and subscribes to thematic publics. In our case, construction. Most likely, it will be Instagram and Facebook. The algorithm of the social network takes into account his interests and constantly offers him relevant content. That is why it is worth starting promotion in social networks by creating a company's public with content that is interesting for a person of a certain group. In our case, the manager of a construction company.
A COMPANY'S PUBLIC ON SOCIAL NETWORKS - WHAT SHOULD IT BE?
The company's public should perform, first of all, an informative, image and transit role. If everything is more or less clear with the first two roles, then the transit role should be considered separately. It has 2 goals:
advertising, initial information and redirection of the user to the company's website;

contact of the user from the social network with the manager of the company.
It is important to observe a fine line here – do not overload the public with unnecessary information and avoid understatement. A person who got into the public of the company should promptly receive the following information:
Who are we and what do we do?

What are our capabilities, competencies and guarantees?

Cases and reviews

Call for further action
So the task of the public is to get the user's interest  and quickly switch his attention to a dialogue with a company representative. A page on a social network is exactly what you need to "catch" this interest and send it work.
HOW MANY SUBSCRIBERS SHOULD A B2B COMPANY PUBLIC HAVE?
Public is an intermediate landing page for attracting targeted traffic through targeted advertising. Targeted advertising allows you not to wait for the organic subscribers, but to immediately show the company's offers in each direction. These directions become clear after you finally decide on your target audience by analyzing its characteristics. After that, you will only have to individually adapt your offers to the target audience. As we can see, there is no need to collect a large mass of subscribers to work with the audience, on the contrary, it is important to correctly represent the company. 
It should be noted that in the case of B2B commercial advertising, the targeted action that is offered to the user is the result: an application, a call, a request for a commercial offer. Then everything depends on the work of managers and the company's support service.
HOW CAN B2B AUDIENCE FIND THE PUBLIC?
This topic is specially placed in a separate block, because behind any external gloss of the B2B segment, potential customers are interested in the practical side of cooperation. Creation of trust is based on several important criteria:
The presence of successfully completed work.

Famous customer brand names.

Demonstration of the process.

Publicity.
If the content strategy of the company's public is based on these 4 aspects, then the public will definitely begin to bring customers.
WHAT IS IMPORTANT FOR B2B COMPANIES ON SOCIAL NETWORKS?
The answer to the question – is it worth it to promote B2B services in social networks is YES. But it is also important to take into account the behavioral characteristics of the audience, understand the decision-making process, the characteristics of the niche, product / service, and build an SMM promotion strategy based on this.
283 Comments