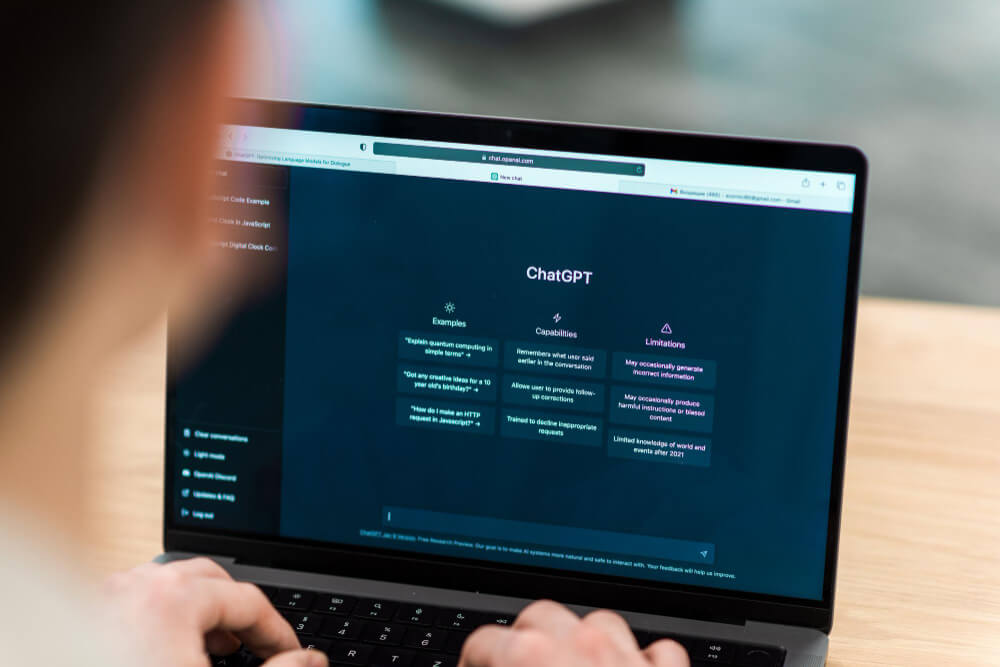 What is the best way to interact with ChatGPT? There is no right or wrong way to communicate with this machine learning-based tool. You can really write to him at all costs and get specific results.
However, there are some recommendations that will help you formulate the right queries that will help you get the best possible result.
It should be noted that the developers of the language model, the Open-air company, are constantly making adjustments, so ChatGPT is also continually being developed and updated.
But the tips we describe in this article should be universal because they relate to the basic principles of working with ChatGPT-type language models.
How to use ChatGPT effectively
In general, the basic principle is you need to provide the chatbot with the most specific text instructions to get the desired result.
In addition to simple instructions, such as creating blog posts or social media content, ChatGPT can use many other cases when you need to come up with more specialized tips.
When analyzing data in multiple languages, ChatGPT tends to prioritize English text due to its prevalence in study material. Consequently, running queries in English and employing translation tools such as DeepL can prove beneficial.

ChatGPT processes data inputs with a maximum limit of 4096 tokens. Tokens are roughly measured in word count, contextually determined.

A "Stop" button allows users to halt ChatGPT's generation of responses if it veers off-topic or in an inappropriate direction amid the conversation.

In instances where an excess amount of data is entered during chat, starting a new chat to not affect future responses could be advantageous.

Even though ChatGPT is capable of mirroring a human-like conversation, it's unnecessary to use polite phrases such as "please" and "thank you". Instruction clarity takes precedence over eloquence.
Define the role of ChatGPT
A marketer, a journalist, an essayist, an engineer or a philosopher – ChatGPT can perform all these roles and many others. All the AI needs is to push it in the right direction.
The instructions can always have the same structure.
– Initially, ChatGPT gets a hint about what role artificial intelligence should play.

– Then the user's information is indicated in the instruction.

– Then – what exactly the AI should do with it, including approximate hints about the direction of movement.

– Finally, it is recommended to take the first specific instruction in quotation marks.
Example
I want you to act as a guide, I will write you my location, and you will offer me a place that I can visit nearby. In some cases, I will also tell you which places I will visit. You will also suggest places of a similar nature that are near my first place of stay.
My first command: "I'm in New York and I want to visit museums."
Identify the target audience and communication channel
To avoid boring answers, you should provide ChatGPT with as much information as possible. You must clearly indicate to the AI how to address the reader and for which channel the text is intended.
ChatGPT may even consider gender-neutral language if you tell it to.
For example, ChatGPT makes a big difference whether the text is displayed as a blog post, a store page, a LinkedIn post, a tweet, TikTok, or a YouTube script.
Example
I need a script for TikTok about the possibilities and risks of ChatGPT. Use short sentences. Address the audience directly. Use gender-neutral language.
The key to achieving desired outcomes with ChatGPT lies in utilizing the "chain prompt".
By breaking down complex tasks into multiple intermediate stages, AI can deliver more specific and personalized results, ultimately yielding better performance.
Whether instructing ChatGPT in a single lengthy instruction or through a series of sequential commands, this approach proves effective.
The most straightforward use of chain prompts involves first requesting the article's structure before asking ChatGPT to generate relevant points. In addition to streamlining the process, this technique also allows for adjustments to be made if the AI veers off course during planning prior to completing the final text.
Example
Write an article about ChatGPT. First, give me a plan consisting of a title, a teaser and several subheadings.
[Output]
Now write 5 key messages for each subtitle.
[Output]
Add 5 keywords to the key messages for each subtitle.
[Output]
Etc…
Revise the data output In case you've implemented all the previous tips, you may still need to tailor the same content for various platforms such as Twitter, Facebook, or Linkedin. Your text must suit the tone and layout of the platform you're targeting.
Luckily, ChatGPT will assist you in doing this with suitable prompts. Some crucial facets to consider are the platform's name and the layout's explanation.
Example  
Convert the created text into a series of tweets. Remember that a tweet has a character count of up to 280. Avoid dividing short sentences into multiple tweets. Indicate a sequential numbering when starting a tweet.
By default, ChatGPT returns plain text. However, the tool truly manages the Markdown markup language's formatting, including bold/ italic text, headings, unordered or ordered lists, and even tables.
You can create and utilize your Markdown functions. Nevertheless, ChatGPT may need proper prompts.
Example
Generate a blog post about ChatGPT. Compose titles, subtitles, a teaser, and a paragraph. Format it using Markdown.
To take on a specific role, Artificial Intelligence necessitates some guidance. This time around, ChatGPT will provide the instructions necessary to address forthcoming prompts. When ChatGPT arranges queries in a numbered list, refer to the numbers directly.
Example: You are a robot. You need to collect information about the user's goals, examples of the desired output, and any other relevant contextual information.
The instruction must contain all the necessary information provided to you. Ask the user more questions until you are sure that you have created the optimal hint.
Your instruction should be clear and optimized for interaction with ChatGPT. Be sure to start by asking the user about the goals, the desired result and any additional information that you may need.
ChatGPT impresses with its capabilities, for example, it can generate texts, answer questions and even prescribe cool ideas for creating content.
You can use ChatGPT for various tasks, including creating chatbots that can interact with users, conducting research, developing analytical reports and much more – it all depends on your imagination and needs.
But before all – make sure you give ChatGPT the right prompts.
86 Comments