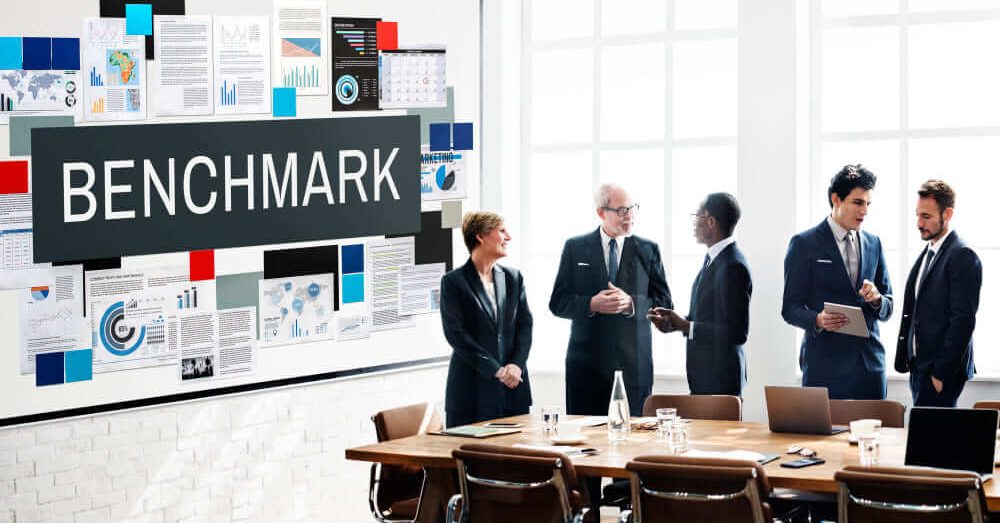 The purpose of competitive analysis is to get a better understanding of the products, sales, and marketing strategies of your major competitors. A competitive market analysis can help companies implement stronger business strategies, defeat competitors, and gain market share. Let's analyze the competitors taking as an example a baby stroller manufacturer.
General analysis of the strategy
Competitors do not always show their performance. As a rule, sales volume, advertising costs, AOV, cost of sales development are hidden under the NDA. But public companies issue reports annually, this is where you can draw figures from to be used as benchmarks.
The problem is that there are few public companies. How to get the financial performance of competitors? You need to look for case studies, interviews, blogs – any publications or videos where a competitor talks about his business. But don't expect to find a lot of data. Companies can either overestimate the figures or only speak about LTV everywhere and hide the rest of the figures. To analyze the general strategy, sometimes average data on the market or market segment can be enough. You can obtain it from research. Explore major research sites like Nielsen and Ipsos or look for public domain research by industry name.
Some large companies issue annual development strategies – these documents can be useful for finding figures for analysis.
If you need accurate figures to analyze competitors, search for counterparty data in the in related services. For example, this way you can find out the revenue and profit of the companies. Industry research is also good for finding benchmarks. There are research companies that specialize in different industries. For example, the Data Insight agency releases public research about the e-commerce market.
What metrics to pay attention to?
Financial indicators are not always universal and may differ, at least for b2b and b2c areas. For example, a SaaS platform does not need to study the percentage of abandoned shopping carts, and it makes no sense for an online store to measure the number of demo subscriptions. Important metrics should be specific for a particular industry. It is better to find average numbers in your niche and take them into account when evaluating competitors. Here is a list of business metrics that can be used as a benchmark.
All the money that the company received after the sale of goods or services.
Revenue will show the overall financial position of the company. If we deduct expenses from it, we get a profit
AOV, average order value (sales revenue / number of sales)
It helps to forecast a revenue from different channels
LTV, Lifetime Value of customer (AOV * number of sales)
It shows the profit the customer brings for the entire period of interaction with the company
The 7P model is a simple tool for data analysis. It consists of seven elements to help to evaluate the business. To do so, it's enough to analyze the sites of competitors:
product
prices
distribution channels
marketing and so on.
And collect information in a table:
What product does the company offer?
Baby strollers and accessories
What is the price — average order value, payment terms?
Average order value — $750. There are installments and several payment methods available
Where is the product manufactured or sold?
Factory in Richmond Virginia and more than 45 in shops. Also sold via marketplaces — Amazon, buybuyBaby, Albee Baby and others.
How and where does the company promote it? How does it communicate with the audience, what promotions and events it holds?
Contextual advertising, banners on Facebook*, Instagram*, e-mailing, outdoor advertising
How qualified and experienced is the staff that produces and sells the product?What is the target audience of the company?
Company produces strollers since 1984, there are 5 lines available as well as accessories like car seats, parent and child trays, bassinet kits, weather shields, and glider boards.
The target audience is young parents. There's a community on Facebook where consumers can communicate and engage with the manufacturer and other community members.
How the company works with the product, what makes to sell it, how updates it?
You can order a stroller online – the manager will show you how it looks via video chat before the purchase.
What is the evidence in favor of the product quality, which confirms its properties?
The product is highly recommended on the forums of young parents, there are many positive reviews
SWOT Analysis and SNW Analysis
Two more handy business analysis tools. SWOT analysis helps to find out what mistakes the company makes, how they can be fixed and what risks the company should be prepared for. Let's use our company selling baby strollers as an example.
Strength:
high quality
product reliability
Weakness:
high prices
few orders in some parts of the country
Opportunities:
search for new price segments
expansion of the product line
Threats:
rising prices in the commodity market
pandemic
SNW analysis is suitable for a more detailed business assessment. We determine the parameters within the company that we want to analyze and give an assessment.
For example, if we want to evaluate marketing, we select 4 metrics and make a table. The same model can be used to evaluate finance, human resources, corporate culture, personnel, logistics – any factor that is important for your market.
Promotion in advertising channels
We use only contextual advertising, do not use other channels
Average range on the market
Insufficient work with social networks and reviews
Prices are lower than competitors
Positioning analysis and USP
You need to analyze how competitors position themselves in the market – what they associate with the audience, what values they promote, how they stand out.
Positioning analysis is needed to make the right comparison with competitors, find a free niche, come up with a unique brand image, set the development line, and choose a strategy.
Then we study the unique selling proposition or USP. It distinguishes the company from competitors and is estimated for the target audience. A unique selling proposition directs the user in a situation of choice why they should buy from you.
It is easier to analyze the USP in the table: we use the info from the ads and on the website and evaluate it. The results will help you to create your own USP. For analysis, let's consider baby stroller stores from our list of competitors.
USP evaluation and stand-out suggestion
Everything you need for moms and babies. Free shipping on orders over $40
We want you to know we have parents in mind—because we're parents, too.
They defined the audience, but poorly mentioned the benefits of the product. So we need a focus on quality product and multiple year warranty
You can try out any product by renting it
There's an advantage – the renting option. They also noted the quality of the product – simplicity. We can emphasize functionality: we sell reliable and comfortable strollers
Global reach spans 90 countries and more than 700 million consumer touchpoints
Baby has you, you have us.
Confusing USP – the product itself is important for our target audience, not the number of consumers
Become a customer of your competitors – go to the store or go to the company's website, chat with sellers, pretend to choose a product. Learn more about products, evaluate the level of service and collect the information what competitors' managers are focusing on. You can hire a mystery shopper and create an instruction on what to ask, what to look at, what to analyze. The goal is to identify the strengths and weaknesses of competitors' sales.
References and reviews monitoring
Find out what consumers think of your competitors. Not all companies post reviews on their websites. User opinions are easy to find on review websites like BBB, Yellowpages, Manta, etc. Review platforms may vary by industry. For example, for SaaS solutions, you should look at reviews on special aggregators like CRMindex.
Look for reviews in search engines and on maps, for example, Google Maps.
If competitors have applications, study what they complain about and what they admire in the Google Play Store and App Store. Track what is written and mentioned about competitors in the media, blogs, social networks. Find out the weaknesses of the product and business, find out the "pains" of the audience and insights that will help to improve your own product.
Also consider trends of the chosen market. For example, e-commerce switched to selling in marketplaces – look up what users write about competitors' products there.
Analysis of the sales funnel of competitors and the sales department scripts
The goal is to understand how competitors do sales, to find the advantages of the service and mistakes. Analyze how easy it is to place an order on your site and on a competitor's one. To do this, go through the funnel and create a customer journey – from clicking on an ad to completing a purchase. Study each step: where are the "buy" and "add to cart" buttons located, how convenient it is to search for the right product, what information you need to specify when placing an order, what delivery terms and payment methods are available.
Think about the convenience of the customer journey, what are the bottlenecks, how much easier or more difficult is the customer journey on your site and on a competitor's. Use your insights to improve the usability of your landing pages, optimize your payment methods, and increase conversions.
Analyze how sellers communicate with consumers: what scripts they use — starting with greetings and offers to clarifying questions. The results of the analysis will be useful to improve the work of the sales department.
Analysis of loyalty programs, discounts, promotions
Do not forget to evaluate how competitors attract buyers and what they offer. Open the websites and social networks of companies and learn what promotions they have come up with for consumers, what discounts they give, and how the loyalty program works.
As before we collect the results in a table. For a baby stroller stores example, there will be that sort of a comparative table:
You can split your purchase into 4 payments with Afterpay app
Save 15% when you sign up for emails.
Current promotion – Mix and Match to Save 25% (must buy 3 for discount)
You can split your purchase into 4 payments with Klarna app
Okey, the data is collected – what's next? The global goal is to choose the product positioning. We studied competitors, created tables and graphs to understand the position in the market and find what makes our company and product different from others. And now you can do this with the help of a Perceptual Map.
Creating a Perceptual Map
Let's make a table of key factors for consumers to choose a product.
Example: we sell baby strollers. After analyzing the strategies of competitors, we found out that consumers highly appreciate 5 parameters. So we interviewed 3 industry experts and asked them to rate the importance of each parameter on a scale of one to ten.
| | | | | | |
| --- | --- | --- | --- | --- | --- |
| Parameter | Expert 1 | Expert 2 | Expert 3 | Value of parameter | Value of parameter % |
| Reliability | 8 | 7 | 9 | 24 | 30,4% |
| Variety of products | 6 | 6 | 7 | 19 | 24,1% |
| Low prices | 4 | 3 | 6 | 13 | 16,5% |
| Functionality | 5 | 6 | 2 | 13 | 16,5% |
| Quality | 3 | 3 | 4 | 10 | 13,5% |
| Total |   |   |   | 79 | 100% |
Experts were also asked to evaluate the parameters of competitors. There're the average scores in the table.
Parameter

Value

 

WordStat query

Reliability

Variety of products

Low prices

Functionality

Quality

www.gracobaby.com

5

9

8

6

6

314

www.doona.com

7

7

5

5

7

12

www.summerinfant.com

9

8

6

4

6

29

Our company

6

3

8

7

6

25
Let's create a radar chart to make it easier to choose priority factors for our company.
Now we can assume two priority factors – for us it is reliability and a variety of products.
Let's create a Perceptual Map. It will be a bubble chart in Excel (two axes – two factors), the size of the bubble is the size of the search demand (for example, you can evaluate brand queries using WordStat). To assess the size of companies in the market, you can also use the company's turnover and the number of customers, if it was possible to find out these figures during the competitive analysis.
The perceptual map will show you how to use the key parameters. For example, customers appreciate a wide range of products, while our company has a limited selection. Therefore, when choosing product positioning, it is worth focusing on something else – on the reliability or quality of the product. In an ideal scenario, the key factors for company positioning should be chosen so that your brand appears in the upper right corner of the map.
Finally, based on the results of the analysis, we form the brand or product positioning and reasons to believe.
The next step will be to analyze the channels where we will proceed with the formed positioning.